01.

We've Worked Extensively Across the Island of Oahu
Our team has successfully partnered with thousands of local property owners.  We know how to keep your Honolulu rentals performing optimally.
02.

You'll Enjoy Hands-on Attention from Our Team
We strive to make property ownership a stress-free experience for our clients. By working with us, you'll always have an expert on your side, ready to resolve your biggest property headaches.
03.

Our Online Account System is Accessible 24/7
It's easy to keep on top of your recent performance; sign into your account at any time to take a look at recent statements, notes, and more from our property management team.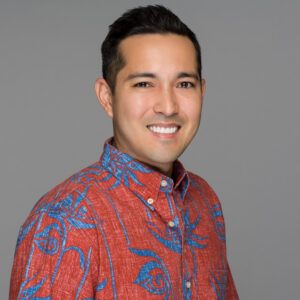 Ian Bigelow
President
Ian is President at Agency Rentals LLC.  He began his real estate career in Los Angeles in 2003 as a Property Manager, before returning to Hawaii in 2006.  Recognizing a void in the local marketplace for a customer-centric professional property management company, Ian founded Rental Solutions in 2008.  Through a relentless focus on client service and embracing new technological platforms and solutions, Rental Solutions grew quickly.  In 2012, Rental Solutions merged with the largest local real estate brokerage in Hawaii.  At Ian's new company, he oversaw the property management, general contracting, mortgage, title & escrow, and insurance brokerage divisions.  After 8 years of significant growth for the company, Ian left in October of 2020 to pursue new opportunities.  Upon his resignation, all 5 divisions had grown to record revenue and profitability, despite being in a historically challenging business environment related to COVID-19.  During Ian's tenure, the property management division expanded by more than 500%, solidifying it as the largest market rental property management company in Hawaii.
Outside of work, Ian splits the majority of his free time between his family, real estate investing, and philanthropic endeavors.  Ian owns over 30 rentals on the island of Oahu, and is a limited partner in an affordable housing portfolio of more than 1200 rentals across Hawaii.  He currently serves on the Board of Directors of the Big Brothers Big Sisters Foundation, Board of Directors of the Institute For Human Services (IHS), Board of Directors of HomeAid Hawaii, and Advisory Board at Bizgenics.
Connie Yu-Pampalone
Vice President / Sr. Property Manager
Connie is Vice President and Senior Property Manager at Agency Rentals LLC.  She has 16 years of residential property management experience starting as a leasing consultant and worked her way up to Regional Leasing and Marketing Manager-Hawaii Region overseeing a portfolio of more than 10,000 homes for the Army and Air Force.  In 2017, she took an opportunity to lead the rental management division for one of the largest property management firms on Oahu and was in charge with the operation of 1,850 units; 800 of which were conventional rental homes and apartment buildings across the island.  She bought consistencies into its operations and introduced the use of Yardi property management software with accounting integration to improve customer service response in timeliness and accuracy.   She also quickly learned the ins and outs of managing LIHTC, HUD, and workforce housing projects supporting the elderly and multifamily communities.  She is well versed in tenant qualification, compliance processing, physical inspection, and reporting requirement with various funding programs.  During her tenure, the portfolio grew by 485 units including the 78-unit workforce rental units in Azure Ala Moana to be completed in 2021.  In her most recent position, she was the Director of Asset Management for an affordable housing developer with a portfolio of 14 properties.  She was entrusted with the fiscal and physical management of the asset, monitored the performance of property management firms, and oversaw an array of capital improvement projects on multiple properties.
Connie earned the Certified Apartment Manager (CAM) designation from the National Apartment Association and Accredited Residential Manger (ARM®) designation from the Institute of Real Estate Management.  She is a Certified Occupancy Specialist (COS) from the National Center for Housing Management, and a Certified Credit Compliance Professional (C3P) from Spectrum Seminars.   
Connie is a native of New York City and has a B.A. in Art History and Psychology from Columbia College.
Thomas Santos
Brandon Boreliz
Susan Park
Presley Pawn
Juanna Lyn Valenzuela