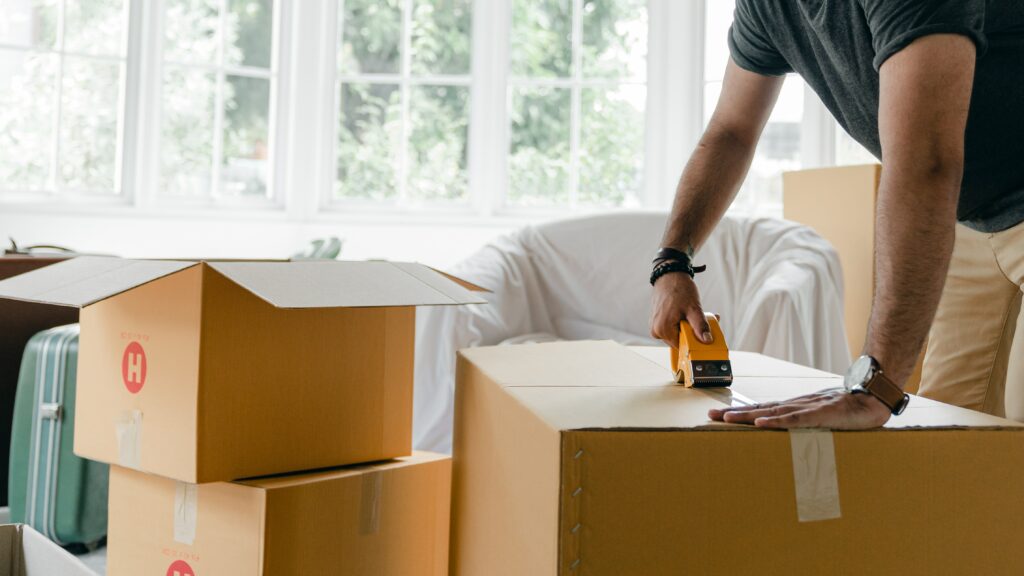 The Ultimate Moving House Checklist
You've found the perfect home to move into.
Congratulations!
Moving house is an exciting time.
But it can also be a stressful ordeal, especially when staring at the intimidating to-do list you have to go through in the coming weeks or days.
From sorting through your things, packing, organizing utilities for your new place and cleaning, keeping track of every task can be difficult.
That's why to assist you and make the process stress-free, we've put together the ultimate moving checklist.
Checklist Four Weeks Before Moving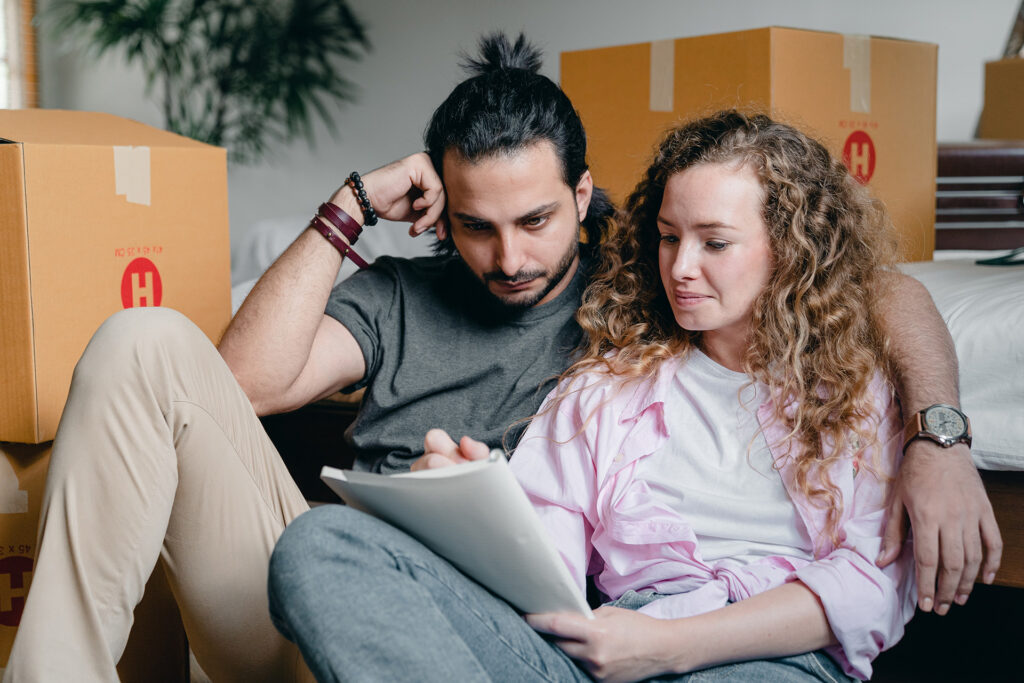 Four weeks might seem too early to start organizing your move, but starting early is the best way to ensure a stress-free and seamless move. And even though you use removalists to help you, there are still some items you might want to pack yourself or at least label as fragile.
Here's a rundown of the tasks you'll need to add to your to-do list:
Research moving companies and ask for quotes.
Discuss moving transit insurance.
Book the removalist company in advance, especially if you're moving on a Friday, Saturday or Sunday, as these spots tend to fill up quickly.
Arrange for household insurance for your new place.
Update your address with your insurance and cell phone company, bank, subscription services and of course, let your friends and family know your new address.
Prepare an inventory of your furniture and belongings, list the fragile ones and write down any dents or scratches on your furniture and in the property.
Hire a handyperson to fix any damage to the property.
Throw away goods that have expired and donate items you no longer use.
Sort through the garage and garden and make a packing calendar to have the garage and garden packed within a week or two. Once you've packed everything ideally two weeks before moving, thoroughly clean the garage and garden.
Clean small and large kitchen appliances you won't be using for the next four weeks and pack them in sturdy boxes.
Pack your books in small and sturdy boxes.
Pack your paintings or picture frames, chinaware, glassware and anything else you won't be using for the next month or so.
Arrange to redirect your new address.
Confirm move-in date and key collection with the real estate agent.
Give notice to your landlord (at least 28 days before moving).
Purchase packing material, including bubble wrap, moving boxes, scissors, packing tape, and labels for each box, so the removalists know exactly where the items are going in your new home.
Checklist One Week Before Moving House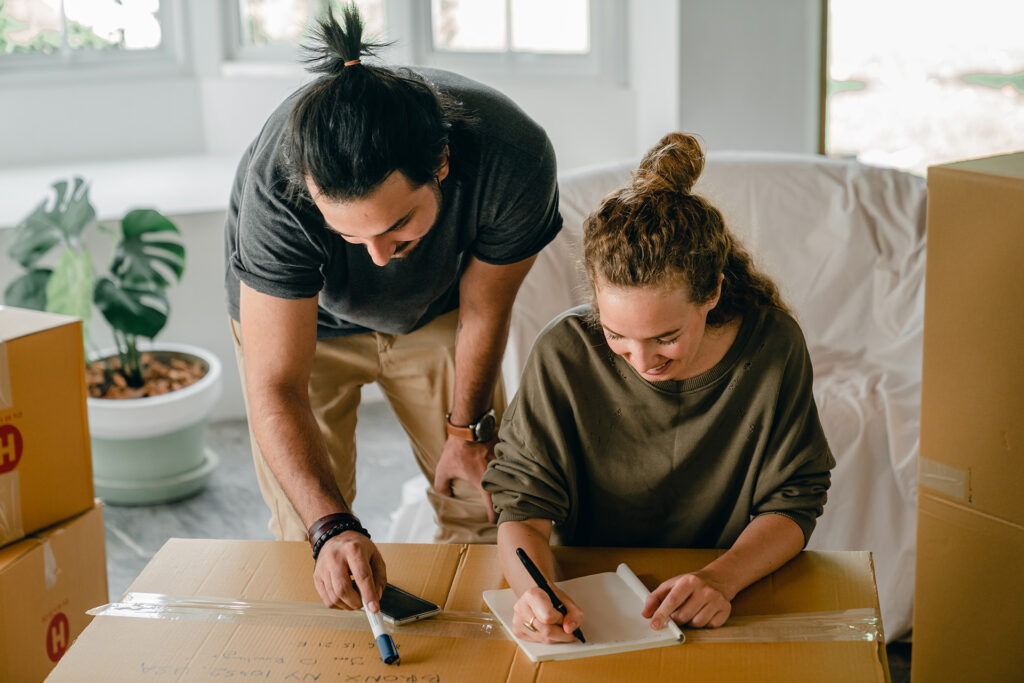 The moving date is getting closer, and there are still many things to do.
Water your indoor plants and place them in plastic boxes ready to be taken away.
Carefully wrap and pack fragile items and store them safely.
Contact your doctor and specialists, such as your dentist or ophthalmologist and ask them to update your address. If necessary, ask them to transfer your records to your new doctor or specialist.
Let your gardener, cleaner or babysitter know about your new address.
Ring your removalists and confirm all the details with them, including charges, moving date, packing requirements etc.,
Apply for leave if necessary.
Confirm any orders placed for the new home, such as carpet or furniture delivery.
Designate a room that you'll use as a packing station.
Pack your belongings, only leaving essentials such as bed linen and a few plates. These essentials will be going in a separate box as you'll need them as soon as you move into your new place.
Dismantle, wrap and pack your furniture, and only keep the essentials such as your home office or mattress.
Create a floor plan for each room.
Recycle or dispose of poisonous and flammable items.
Call the council to organize garbage collection.
Checklist Two Days Before Moving Home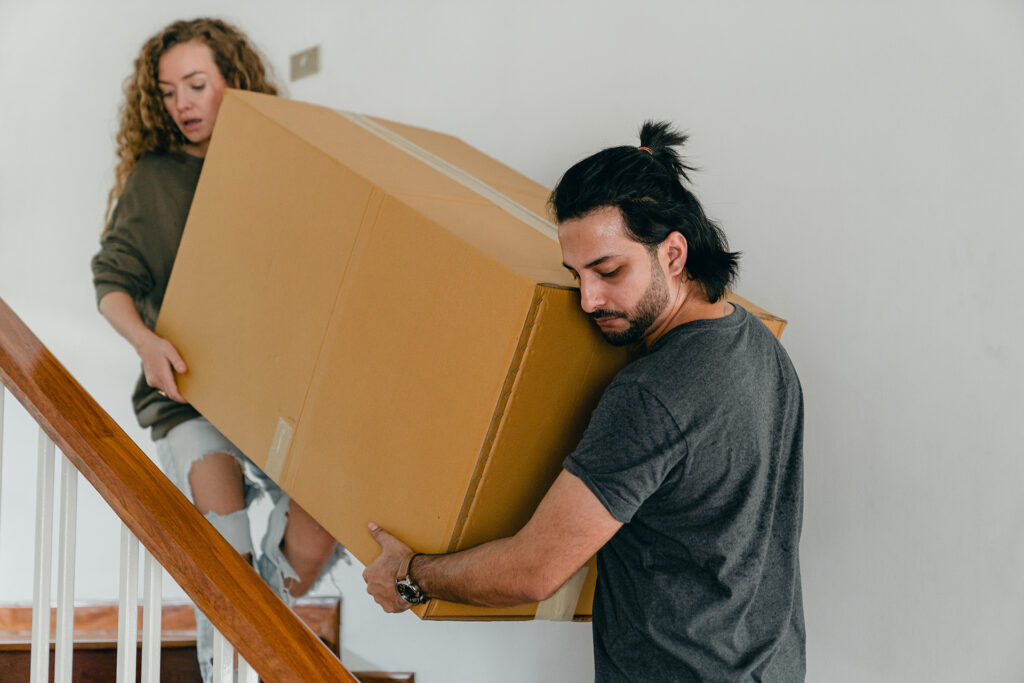 Your garage and garden should be clean by now, but your home might still need some love. Move as many boxes and furniture as possible to your designated room so you can clean the rest of the property.
Pack your essentials and label the box so you can easily locate them when you arrive in your home. One great idea is to prepare a bag of essentials for each family member.
Clean the kitchen: Defrost your fridge early and clean it, dust ceilings, blinds and fixtures, wash the windows and cooktop, clean the cabinets, deep clean the oven and scrub the floors.
Clean the bathroom: scrub the shower and remove any mould. Clean the fan, windows and cabinets, wipe the sink and bathroom fixtures and thoroughly clean and disinfect the toilets.
Living Room and Bedrooms: wash the fly screens, dust the ceilings, clean the wardrobe and drawers, and remove marks on the walls.
You'll find a more detailed cleaning checklist here.
Checklist One Day Before Moving Home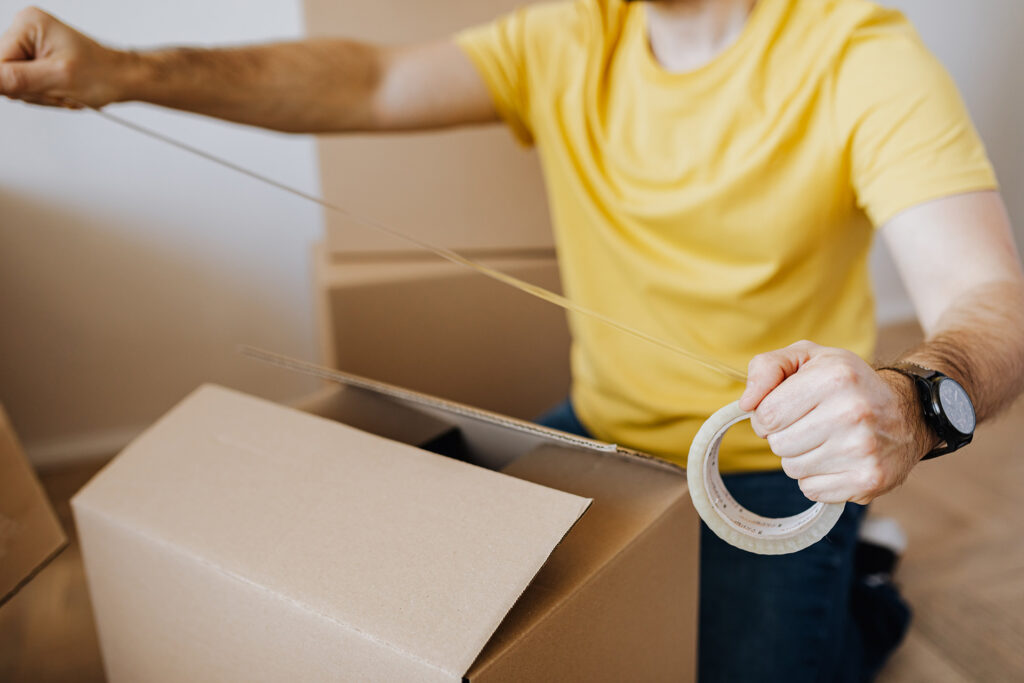 Charge your mobile and keep it handy.
Share your floor plan with the removalists (that's if you're using a removalist company).
Write down meter readings.
Turn off the hot water system.
Inspect the property, including the garden and garage, to make sure everything has been packed.
Prepare for a final walkthrough with the real estate agent or landlord.
Moving Day Checklist
Give removalists clear and detailed instructions.
Keep important things with you.
Place all of the rubbish on the curbside for pick up.
Lock the windows and doors before leaving.
Check all utilities are connected in the new house.
Take pictures of the house and make sure you record scratches, dents or anything damaged.
Take photos of the meters.
Check your inventory.
Leave your fridge upright for at least four hours before switching it on.
Start assembling your bed and unpacking your ''essentials'' boxes.
Ask Your Honolulu Property Manager For Advice
If the landlord uses a Honolulu property manager, check whether they have a moving checklist for you.
For instance, at Agency Rentals, we provide all our tenants with a moving checklist for a stress-free experience for both tenants and landlords.
A reliable and trustworthy Honolulu property management agency should be able to guide you through the moving process so make sure to enquire.