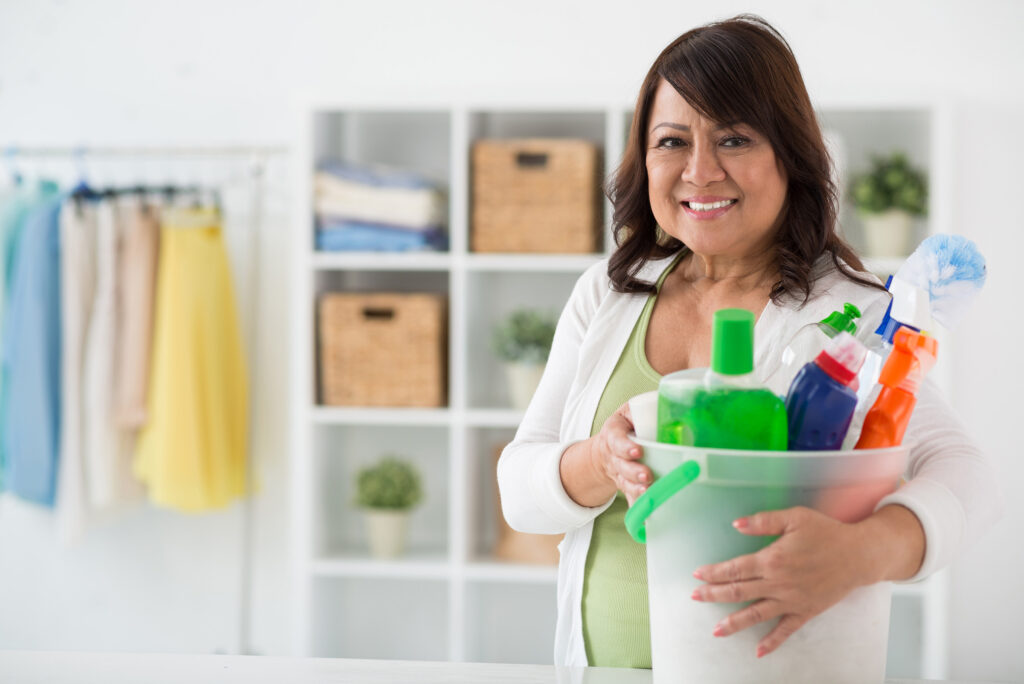 Top 7 Spring Cleaning Tips For Your Honolulu Rental Property
Spring is just around the corner, meaning long sunny days, warmer temperatures, and colorful flora.
But more importantly for you as a landlord, it means sprucing up your rental and tending to any repairs you put off during the rainy season.
Being proactive with maintenance and cleaning responsibilities can make a big difference when it comes to finding quality tenants. And it's also the best way to avoid costly repairs down the road.
So, to assist you in this task, we've listed below seven tips that will help you freshen up your rental property this spring and attract the ideal tenant.
Clean All Sinks and Drains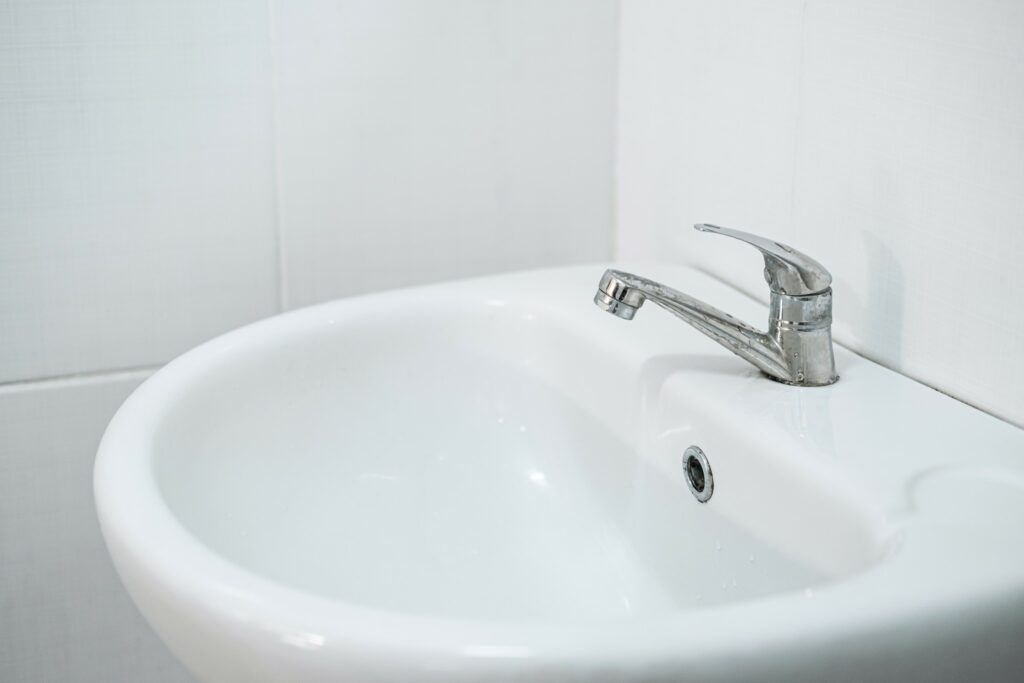 There's nothing more off putting for a tenant than visiting a property only to notice stained sinks and water coming up the pipe into the kitchen sink when they run the tap! Thoroughly cleaning all sinks and drains will not only avoid ugly sights and bad smells in the property, but it'll also save you from minor problems escalating into major and costly issues. That's right. Clogged drains can lead to corrosion, floodings, and even sewage backup.
An efficient and inexpensive way to clean your drains is to use baking soda and vinegar.
Here's how:
Let hot water run for a couple of minutes. This will help warm up the pipes.
Drop ½ cup of baking soda down the clogged drains.
Pour one cup of vinegar.
Cover the drain with a plug.
Let the mixture sit for 15 minutes.
Rinse with more hot water.
And the good news is that you can use this mixture on your sinks, bathroom and kitchen fixtures, toilets, and even shower doors.
Dust and Vacuum Everywhere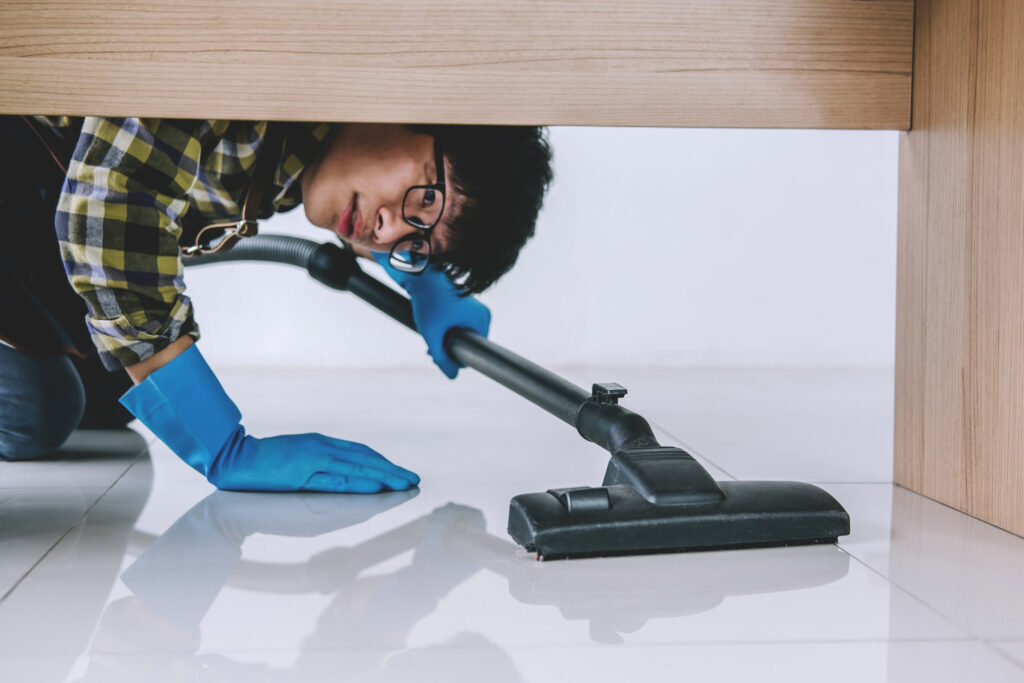 While you might have been vacuuming high-traffic areas, it's important to thoroughly dust and vacuum the low-traffic ones before organizing inspections. Why? Because the devil is in the details. Meticulously cleaning your rental will make your property more appealing to high-quality tenants. Plus, it'll show them you really care about the place and will prompt them to take excellent care of it too.
Regarding dusting, the best thing to do is to start from the top down. Dust the corners of the ceiling, the ceiling fan blades and vent fans, the light fixtures and the top of the shower, and cupboards. Then move your way down towards the window sills. And don't forget the tops of the baseboards!
Once you're done, it's time to vacuum the place thoroughly. Make sure to also vacuum under the furniture, the closet floors, and the curtains.
Wash The Windows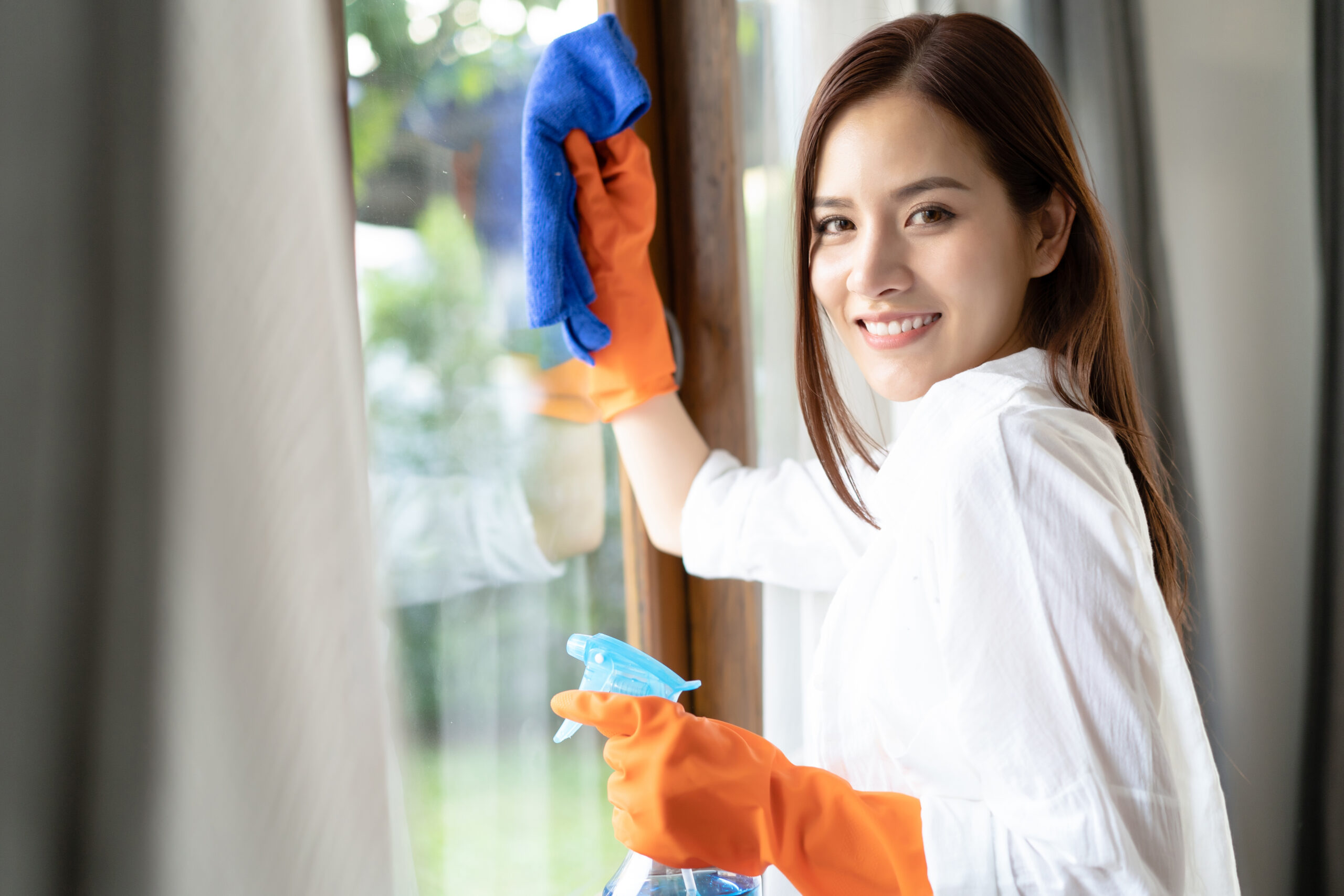 Rainy season might have left your windows extremely dirty. Now, washing windows is not the most exciting job. We get it. Yet, cleaning them thoroughly can help freshen up the place and turn your property into an attractive rental for prospective tenants.
And in addition to washing the windows inside and out, make sure to also clean the screens and window blinds. They're often left out, but clean blinds can instantly brighten up the place and significantly increase the appeal of your property!
Clear Up the Garden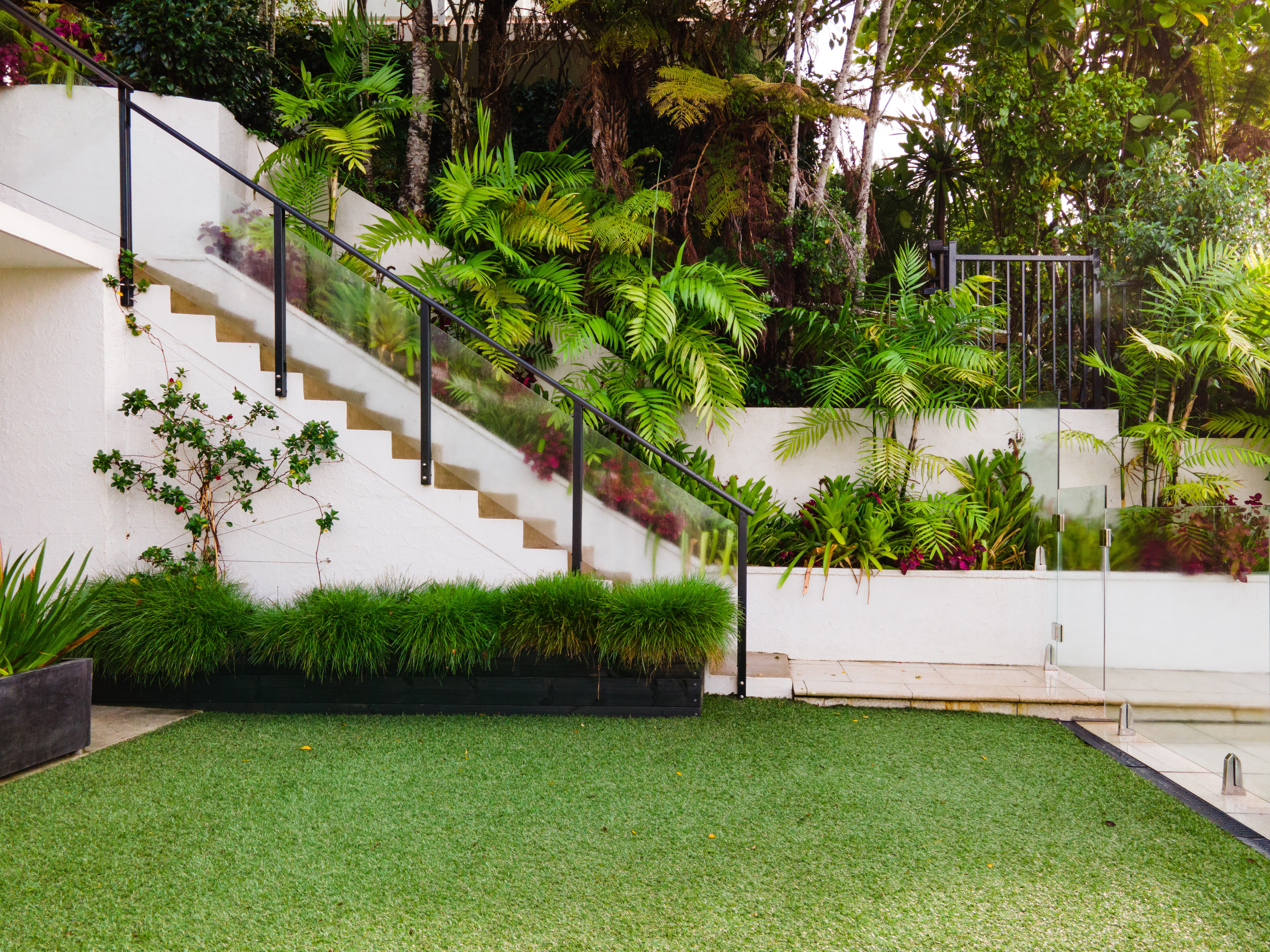 Depending on the size of your garden or outdoor area, you might need to hire some help. The idea is to enhance curb appeal to attract high-quality tenants. After all, an overgrown lawn or the sight of neglected plants can make a poor first impression and deter prospective renters.
Here are some tips on how to turn your garden into a relaxing outdoor oasis:
Remove broken items
Remove leaves, dead plants, and flowers
Plant new flowers and plants
Prune trees and shrubs, weed the garden beds, and mow the lawn
Look out for pests
Inspect and Clean Gutters
At the end of the rainy season, it might be time to clear and clean your roofs and gutters.
Rain gutters have two main benefits. First, they're designed to protect your home's landscaping and siding. But they also prevent heavy rain from damaging your home's foundations.
The thing is that if your rain gutters are filled with leaves and other debris, clogs will form, and water will start creeping under the roof and sometimes into the foundations. So, make sure to remove leaves, small branches or sticks, and other debris that might have accumulated during the rainy season to avoid major issues later on.
And don't forget to repair any gutters that might have detached during heavy rains.
Service the HVAC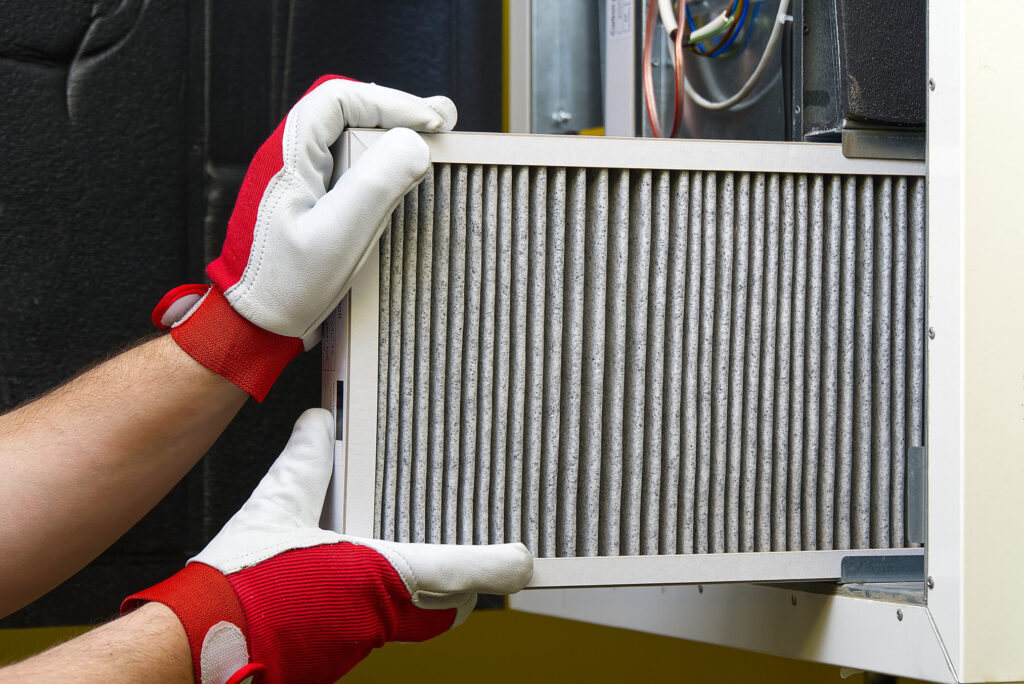 With hotter summer months fast approaching, now is the perfect time to service your HVAC. A well-maintained HVAC system will keep your tenants cool in the summer months, making their lives more comfortable and their stay in your property more likely to last.
Also, a well-maintained HVAC will provide cleaner air for the household and lower electricity bills.
Clean the Doormat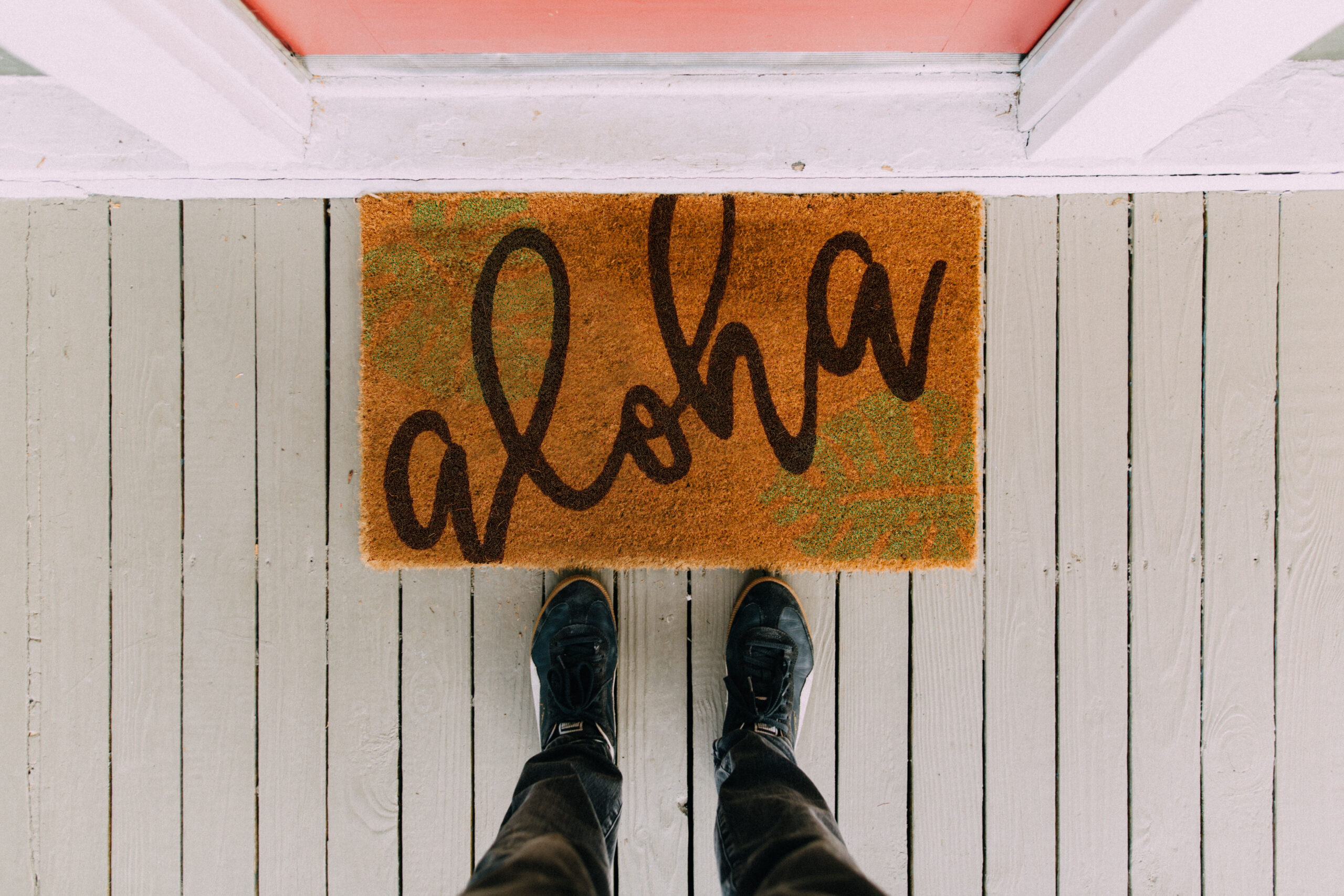 This is a step that busy landlords often overlook. Yet a tired and dirty doormat can make a poor first impression on prospective renters. And you know what they say; first impressions count!
So, first, shake the doormat to remove debris and leaves. Then, vacuum it thoroughly with the brush attachment to ensure it is spotless. If the doormat is smelly, use baking soda and vinegar to deodorize.
And if it still doesn't look like new, get a brand new doormat with a welcoming message on it. Your prospective tenants and their guests will be sure to appreciate the gesture.
What Next?
Now that your property is sparkling clean, time to advertise it and find high-quality tenants.
While you could do this yourself, partnering with a Honolulu property manager might provide a better ROI. That's because a Honolulu property manager will be able to help you set the right rental price and quickly source the perfect tenants for it, minimizing your vacancy period and ultimately maximizing your rental yield. You'll find more information about how a Honolulu property management agency can help you in one of our latest articles.
At Agency Rentals, we're passionate about real estate. We love helping our clients find their dream tenants and are committed to creating a positive rental experience for both landlords and tenants.
So, if you need help renting out your property, don't hesitate to get in touch. We'd love to help!
If you're looking for more tips and tricks on renting your Honolulu investment property, here are some of our latest blog posts: