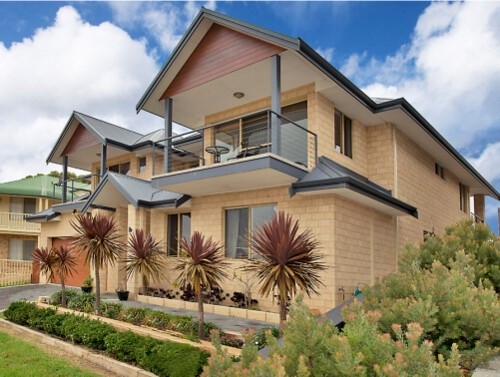 Investing in Rental Properties in Honolulu: What You Should Know
Real estate investments have become increasingly popular on O'ahu in recent years because people are beginning to see the significant return on investment that investors experience on this beautiful island. Whether you're looking to invest for the first time or expand your real estate portfolio in our promising market — we've created a list of investment tips that are specifically applicable to those who want to engage in the booming market of Honolulu property management:
1. Substantial Market Growth
While real estate is known for being an up-and-down industry to invest your money into, O'ahu is known for a gradual increase in median sale prices. It's essential to understand market trends before investing in real estate thoroughly.
Honolulu Magazine reports that the O'ahu real estate market defaults to a 3 percent appreciation in the market yearly. Although, the market saw a hefty 7.7 percent increase in the median home price between 2015 and 2016. The Honolulu Board of Realtors reports an average rise of 4.7 percent per year. Generally speaking, Hawaii real estate is a good investment because the peaks and valleys aren't detrimental to most investments long term.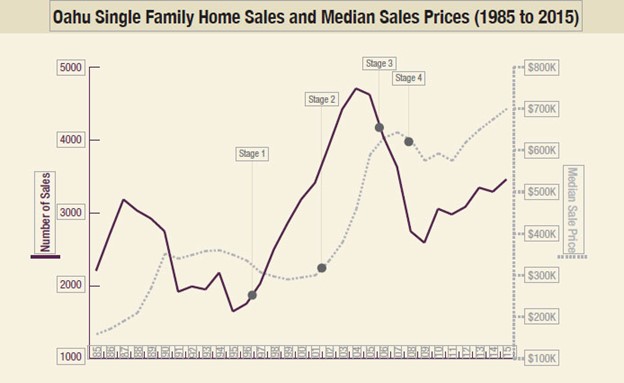 Image: Courtesy of Berkshire Hathaway HomeServices
2. Job Market
You should assess the job market when looking for suitable rental properties. You are much more likely to find a profitable long-term property if you consider the job market.
The job market looks different even throughout O'ahu, so it's necessary to do some research to ensure you're investing in an area that has residents with stable jobs. Accordingly, investing in an area with plentiful jobs will ensure you're making a steady income stream from the property. U.S. News reports that Honolulu has a healthier job market than similarly sized metro areas, with a job index of 7.7 out of 10. The Department of Defense has a significant presence on the island, making the job market reasonably stable. Pro tip: rental properties near military bases have considerable ROI.
3. Budget for the Unexpected
While it's always wise to create an emergency fund for investment properties, this rings even more true when investing on an island. Maui Magazine says that the wind, heat exposure, and humidity that islands endure tend to age homes faster than those on the mainland. Your rental property will likely increase in value during your time owning the property because of the stable job market and real estate market growth on O'ahu — but you should store a portion of your earnings away for when you experience unexpected costs.
4. Consider a Single-Family Home
Single-family homes are plentiful all over the island! These properties will provide stable outcomes and better returns, especially if you're just beginning your real estate investing journey. These investments are relatively easy to maintain and handle all of the different aspects of having tenants. There are investment opportunities all around the island — whether it be in Honolulu, the North Shore, the Windward Coast, Central Oahu, or the Leeward Coast — but single-family homes prove to be popular investments because they're considerably easy and profitable properties.
Must Read: