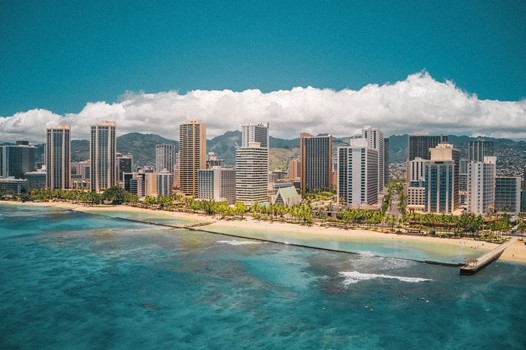 7 Benefits of Hiring a Honolulu Property Manager for Your Rental Property
Have you just purchased an investment property? Or perhaps you've decided to move out and would like to rent out your property?
If you're ready to rent out your place, you might be thinking that all you need now is to find tenants. And then, you'll be on your way to reaping the rewards of your investment.
Well, unfortunately, renting a property is not that easy. You'll first have to select high-quality tenants that will look after your property and pay on time every month. You'll also need to deal with maintenance issues, liaise with maintenance professionals, answer your tenants' queries, be there for the move-in and move-out process, handle all legal matters, and market and show your property once your tenants have left.
Sound exhausting?
The reality is that managing your rental property can be challenging, time-consuming, and costly. That's where Honolulu property managers come into play!
Indeed, a Honolulu property management company will be able to save you time, money, and hassle by handling the entire process for you.
Got you intrigued? Great! In this post, we'll highlight seven key benefits of hiring a Honolulu property management company.
Finding High Quality Tenants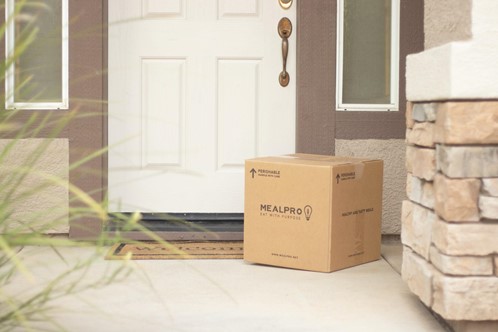 When advertising your rental, you need to attract the right tenants to ensure a stress-free rental experience.
Therefore, you'll first need to establish a comprehensive list of criteria defining who the ideal tenant is for you. Then, you'll have to market your property in the best way possible to appeal to these specific individuals. You'll also need to travel back and forth to organize showings. And once done, you'll need to thoroughly screen applicants and select the right profile.
Now, a Honolulu property manager will leverage their years of experience to ensure they market your property successfully and quickly attract high-quality tenants. In fact, they'll be able to rely on their extensive network and source the right tenants much quicker than you would. What's more, they'll save you time by organizing the inspections and showing your property. And once a few people are interested, they'll use their experience and understanding of the industry to vet applicants and increase the chances of a smooth tenancy.
Handling Issues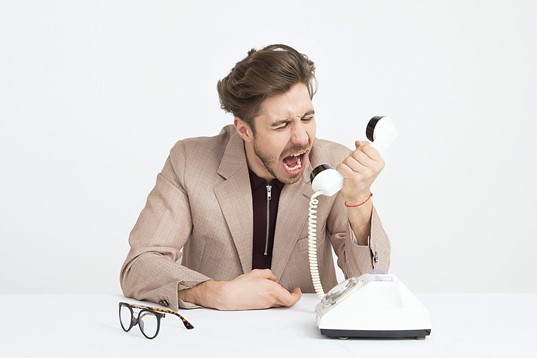 Imagine being called in the middle of the night because there's no hot water in your rental property. A few days later, the shower is causing your tenants grief. After a while, your tenants simply stop paying their rent and need to be evicted. They've damaged your property and refuse to leave. That's probably not your idea of a stress-free rental experience.
The role of a property manager is to handle all maintenance problems and property-related queries or conflicts so that you can allocate your time better. You can, for instance, focus on expanding your property portfolio or simply enjoying life without having to worry about your rental property.
Less Legal Problems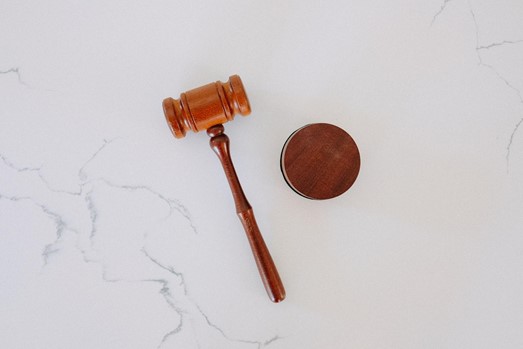 Each state has its own laws, rules, and set of regulations defining landlords' and tenants' obligations and responsibilities. And unfortunately, these legal requirements constantly change and evolve.
This can be difficult to navigate if you don't have the time to keep up. Yet, to ensure a successful rental experience, you'll need to know these rules and regulations in and out. A bad tenant can quickly create legal and financial headaches, and if you're not armed properly, they might very well make your life a long-lasting nightmare.
A Honolulu property management company will know all the rules and regulations regarding the real estate industry in Hawaii. Therefore, they'll be able to leverage their in-depth knowledge, extensive experience, and a large network of reliable specialists to protect you from potential lawsuits or vulnerabilities.
Rent Collection
Collecting rent might seem as easy as setting up a recurring payment and checking the payment has been made on a set date. And sometimes it is.
But what happens, if on the set date, no rent shows on your bank account?
You'll need to call your tenants and chase them until they pay, hoping they pay on time next month.
A property manager's role is to set the initial rent level, define the date of payment with the tenants and ensure the rent has been paid. If not, their job is to follow up and collect it on your behalf. And they'll also chase any arrears for you.
Reducing your Vacancy Rate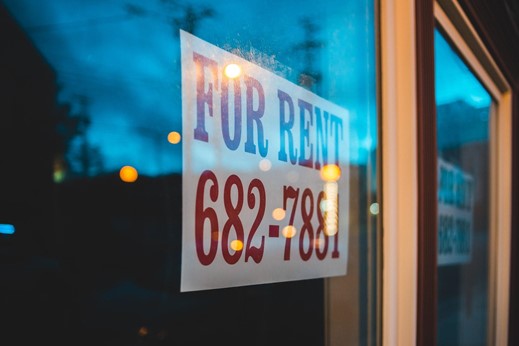 As mentioned before, property managers have an extensive network and can quickly secure high-quality tenants for you. And they can also help reduce tenant turnover by keeping your tenants happy and encourage them to stay longer. In fact, tenants who are happy with the way the property is managed are three times more likely to renew their lease.
Now, some of the key steps to keeping tenants in for longer involve checking in regularly, being on top of maintenance issues, and being flexible and responsive. In fact, 44% of tenants report that unresponsive landlords are frustrating.
So, unless you can invest a lot of time in managing your property and tenant relationship, a Honolulu property manager might be the best option. By reducing your vacancy rate and keeping tenants in for longer, they'll help you save money and maximize your ROI.
Helping you Maximize your Return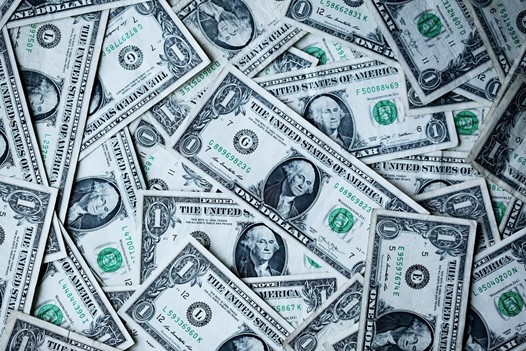 Talking about ROI, if you're not an expert, it might be difficult to know how to boost your rental income and maximize your return.
At a glance, a Honolulu property manager will immediately be able to spot and advise you on easy upgrades that can add value for tenants.
They'll also handle any repairs or maintenance issues that could delay the start of a new tenancy or deter potential tenants. They'll proactively market your property and can even stage it and take professional pictures to increase the appeal of your rental property.
What's more, during the advertising process, they'll organize regular showings and advise you on optimum rent levels to maximize your occupancy.
Lower Maintenance Costs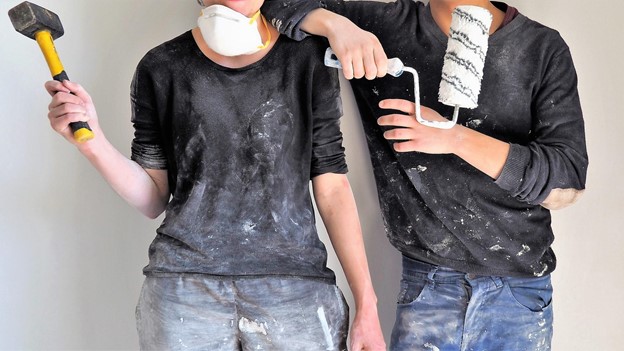 With property investment comes maintenance and repairs. That's almost inevitable!
Now, unless you live next door and can conduct regular inspections, you might need someone else to do it for you. Sure, it can seem costly, but it will save you a lot of money and hassle down the road. Indeed, a property manager will be able to conduct regular routine inspections and identify any potential repairs that need to be addressed. This will prevent small issues from turning into bigger and much more expensive ones. Besides, remember that Honolulu property management companies consistently work with a network of trustworthy licensed contractors. This means that they get discounted rates on jobs, which will end up saving you more money.
Where to find a Reliable Honolulu Property Management Company?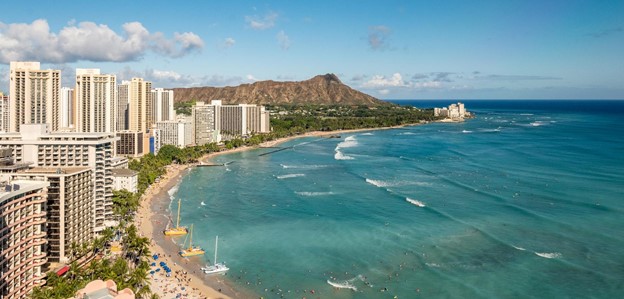 If you're ready to hire a property manager to look after your rental property and help you maximize your return, the next step is to find a reliable and experienced Honolulu property management company.
While there are plenty of Honolulu rental agencies, you need to ensure the one you choose perfectly suits your needs.
At Agency Rentals, we've helped hundreds of owners like you secure quality tenants and save money over the years. After all, our job is to turn your investment journey into a seamless and stress-free adventure. So, whether you're new to the game or have been in the business for a while, don't hesitate to get in touch here. We'd love to discuss your needs and see how we can assist.
Must Read: