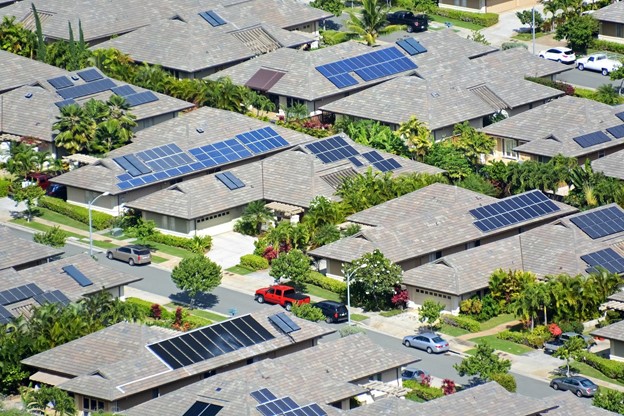 How to go Green As a Landlord?
Yes, these days it pays to be a green landlord.
Not only is going green good for the environment but it's also good for your wallet.
That's because, depending on the demographics you're targeting, going green can be a real asset for your prospective tenants. For instance, millennials and Gen Zs are extremely sensitive to eco-friendly initiatives. And research has shown that some of them are even ready to pay a premium for a green housing option.
Therefore, ensuring your home uses eco-friendly appliances and sustainable energy can help you attract quality tenants, increase your rent and maximize your ROI. Plus, happy tenants are more likely to stick around reducing your vacancy rate in the long run.
So, whether you're going green for the planet, for a profit, or for both, read on as we review the best ways to make your rental eco-friendly.
Conduct An Energy Audit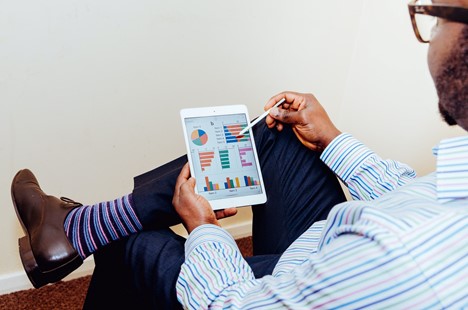 An energy audit is the best way to find out whether your home is losing energy and how you can reduce your energy usage and utility costs. Hiring a professional energy auditor is the best course of action as they'll conduct a thorough walk-through. They'll then provide you with a report detailing all the steps you can take to make your home more energy-efficient.
However, if you prefer to conduct your energy audit yourself, here are some steps you can take:
– Locate drafts and air seal your home
Depending on how bad the air leakage is, this simple step can save your tenants up to 20% on energy bills.
– Check insulation
Not only does a well-insulated home provide a quiet and more comfortable environment for your tenants, but it can also help them save up to $200 a year on heating and cooling costs. You should pay particular attention to your attic, basement rim joists, and crawl spaces.
– Inspect Your Lighting
According to Energy Star, lighting represents on average 20% of an electricity bill. So, make sure to carefully inspect the light bulbs in your rental property and replace them with more energy-efficient options such as:
LEDs (light-emitting diodes)
CFLs (compact fluorescent lamps)
You can also install timers or dimmers to reduce energy use over time.
– Carefully Select The Appliances
The appliances you choose for your rental property can have a significant impact on your tenants' electricity bill. So, if you can, replace old and inefficient appliances with new, sustainable ones. Not only is it a fantastic way to save your tenants money but modern appliances are on the top of the list of what tenants want. Therefore, new appliances will make your place more appealing to prospective renters.
When shopping for energy-efficient appliances, look for the energy star label. This logo means that the appliance meets the federal minimum standards for energy efficiency. Also, shop for smart appliances as they can be connected to your smart electric meter and help you shift energy use to off-peak hours. This will save your tenants money and of course, it's great for the environment.
Set Up Eco-Friendly Water Fixtures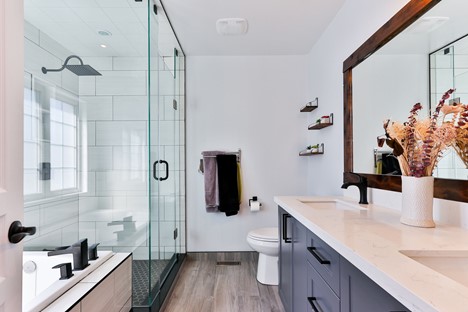 Eco-friendly water fixtures are an excellent way to save water and money.
For instance, toilets are the largest source of water consumption in a home. And investing in a low-flush toilet can save up to $110 a year on water bills.
Other eco-friendly water fixtures you can install include:
A low flow showerhead
Faucet aerators
Tankless water heaters
A water tank to collect rainwater
By investing in one or more of these fixtures, you can save substantial amounts of money while protecting the planet!
Switch To Solar Energy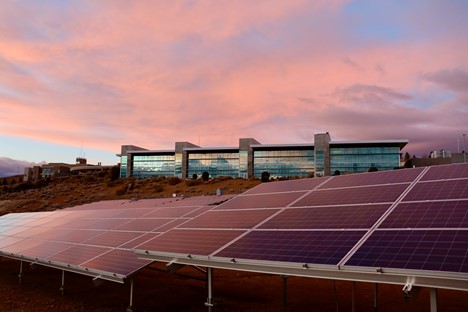 Electricity rates in Hawaii are the highest in the country. So, it's no wonder that properties fitted with solar panels are in high demand. Installing solar panels can be a major asset when putting your Hawaii real estate property up for rent. Indeed, an increasing number of Hawaii residents want sustainable and affordable power which is exactly what solar energy can offer.
What's more, installing a solar energy system on your rental will also boost your property's value. In fact, according to a recent study from Zillow, Hawaii properties with solar energy can increase in value by up to 4%!
Install a Smart Thermostat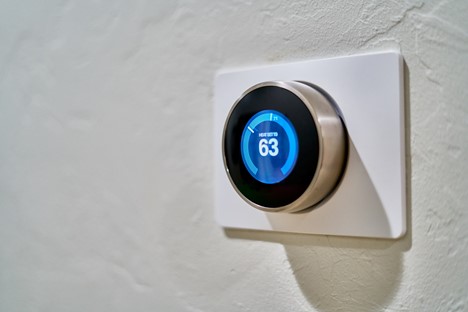 According to the US Department of Energy, up to half of the energy usage in a home goes to heating or cooling, representing the largest source of energy consumption. This means that it's also where you can save the most money for your tenants. And one of the best ways to reduce cooling or heating costs is to install a smart thermostat.
Smart thermostats are Wi-Fi-enabled thermostats that can be programmed from your phone or your tablet. The goal of a smart thermostat is to make your cooling or heating systems more efficient. These home devices learn your patterns (or in this case your renters' patterns) and program themselves accordingly to optimize your energy consumption. Also, they can be programmed from a distance. This means that your tenants won't need to let the air conditioning on all day to make sure the temperature is comfortable when they get home.
Set Up a Green Lease
If you're really committed to sustainable living and would like for your tenants to do the same, you can add a ''green clause'' to your lease. This type of lease is a promise from both parties that they'll behave in a sustainable way and strive to reduce their carbon footprint. For instance, you could request that your tenants use eco-friendly cleaning products to avoid pollutants.
Some other tips you can give your tenants to reduce their environmental impact on the premises include:
Taking showers under 10 minutes
Using reusable water bottles
Washing their clothes in cold water
How To Find Eco-Friendly Tenants?
Finding eco-friendly tenants that truly share your values and your commitment to reducing your impact on the planet can be challenging if you don't know what to look for.
At Agency Rentals, we've been operating as one of the best Honolulu property management companies for years. This means that we're well-versed in screening tenants for our clients based on specific criteria. From advertising your rental to the right market to organizing inspections and screening prospective tenants, our team of experienced Hololulu property managers will source the best renters for your property and optimize your rental cash flow.
So, don't hesitate to get in touch to discuss your rental and how we can help!
If you're looking for tips on how to screen your prospective tenants, check out our blog post on key steps to effectively screening potential tenants.
Must Read: