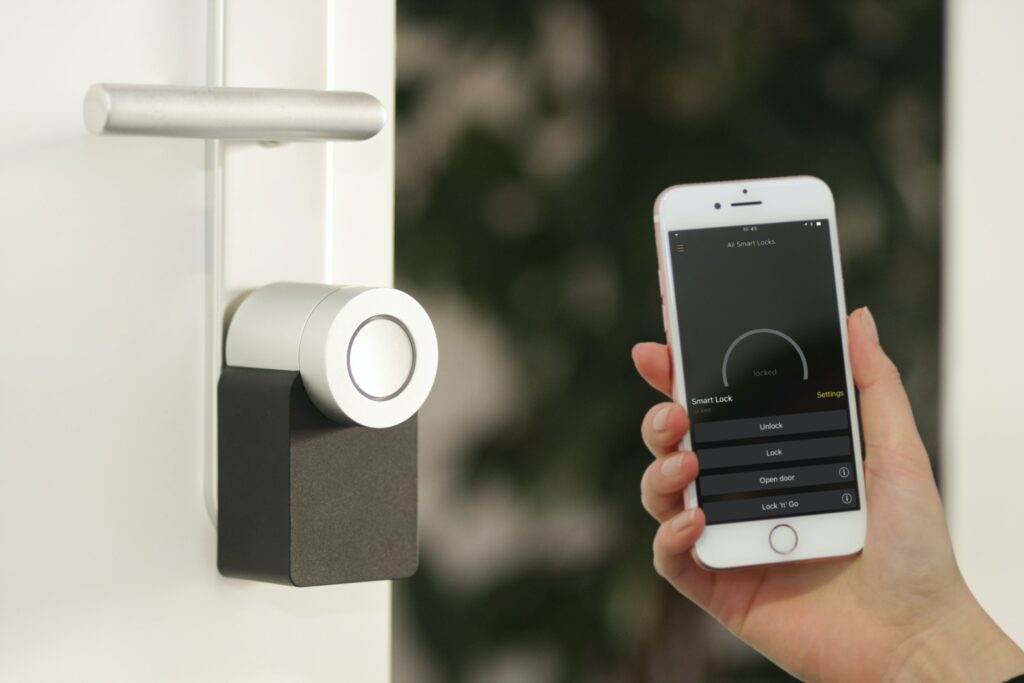 How To Keep Your Property Safe With Modern Technologies
That's the number of homes affected by property crime across the country.
And if you own an investment property in Hawaii, this concerns you particularly.
Indeed, according to a recent study, the property crime per capita on the island is four times higher than the national average.
So, with so many properties being targeted by criminals, keeping your rental secure is paramount.
Fortunately, technology can help you improve your rental property's security and make your tenants feel safe at all times.
Got you intrigued?
In this post, we'll share the best ways to boost the security of your rental property with technology.
Install Smart Locks
Did you know that 56% of burglars enter by the front or back door of a home?
So, naturally, one of the first things you should do when upgrading your security for your rental property is to install high-quality smart locks for all doors accessing the property.
A smart lock is an electromechanical lock designed to lock or unlock your doors when instructed to do so. You can either unlock and lock the doors by using the tap of your finger, your voice, or a digital key.
Smart locks allow you to know who's at your door no matter where you are. All you need to do is log into your smart lock app. This means that your renters can easily monitor what's happening around the house and grant or deny access to anybody at the push of a button.
One of the main advantages of a well-built smart lock is that it's very difficult for anyone to get a hold of a spare key, making it a safer option than traditional locks. What's more, smart locks render standard lock picking techniques useless.
Light Automation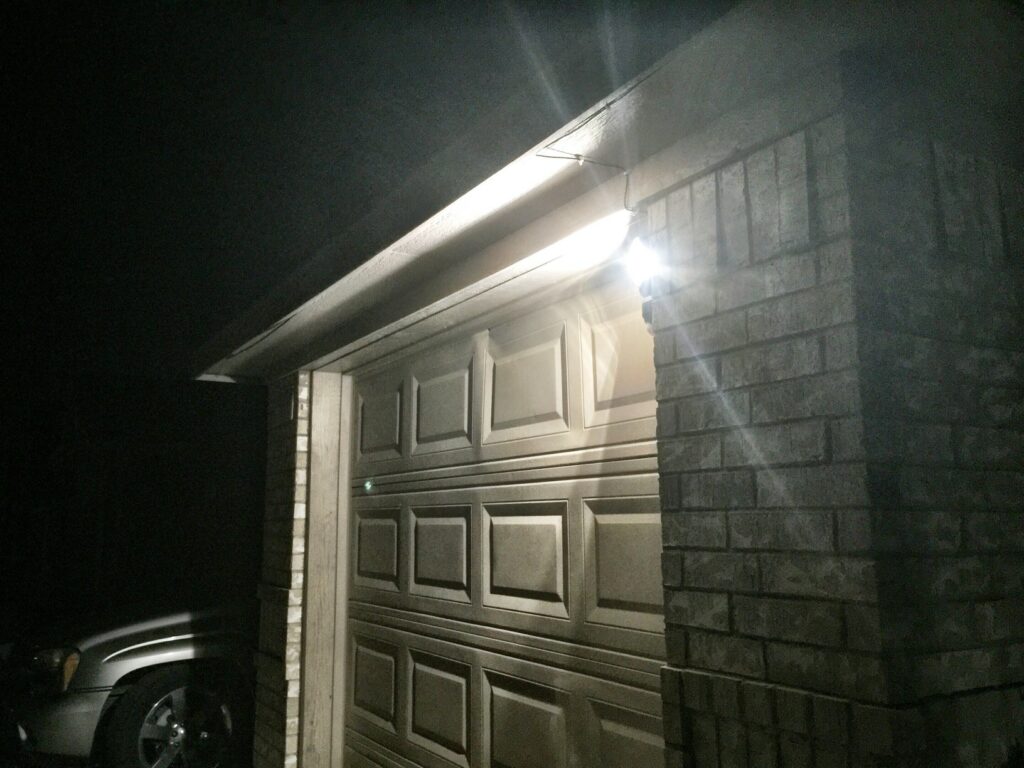 Light automation is the perfect way to make people, including criminals, believe you're home when you're away. With light automation, you can set up times when you want the lights to go on and off. For instance, let's say you're away for the weekend. You can set up your light automation device to mimic your behavior when you're home, regularly switching the lights on and off in different rooms. This way, potential burglars watching your home will believe it's occupied.
Another thing you can do is install motion sensor lights on your porch or in your garden. Motion sensors detect heat waves from moving objects, including animals or people. And as the system detects movement, it will automatically switch on your lights, scaring away anyone trying to approach your home.
Lastly, keep your outdoor area well-lit at night. This will prevent criminals from hiding in dark corners and make it harder for them to break in without being noticed.
Motorized Blinds
The idea behind using motorized blinds is similar to the idea behind installing light motion sensors. This type of blind can be programmed to open and shut at set times, such as early in the morning and late at night.
And not only can they mimic someone's behavior, but they'll also allow you to cover every single window in your home, preventing peering eyes from seeing what's happening inside,
Combined with light motion sensors, motorized blinds can be effective in giving the appearance of you being home and discourage property criminals from robbing or vandalizing your home.
They're a great investment as they provide an extra layer of security for your tenants or even in the event your property is empty for a while.
Upgrade To A Smart Security System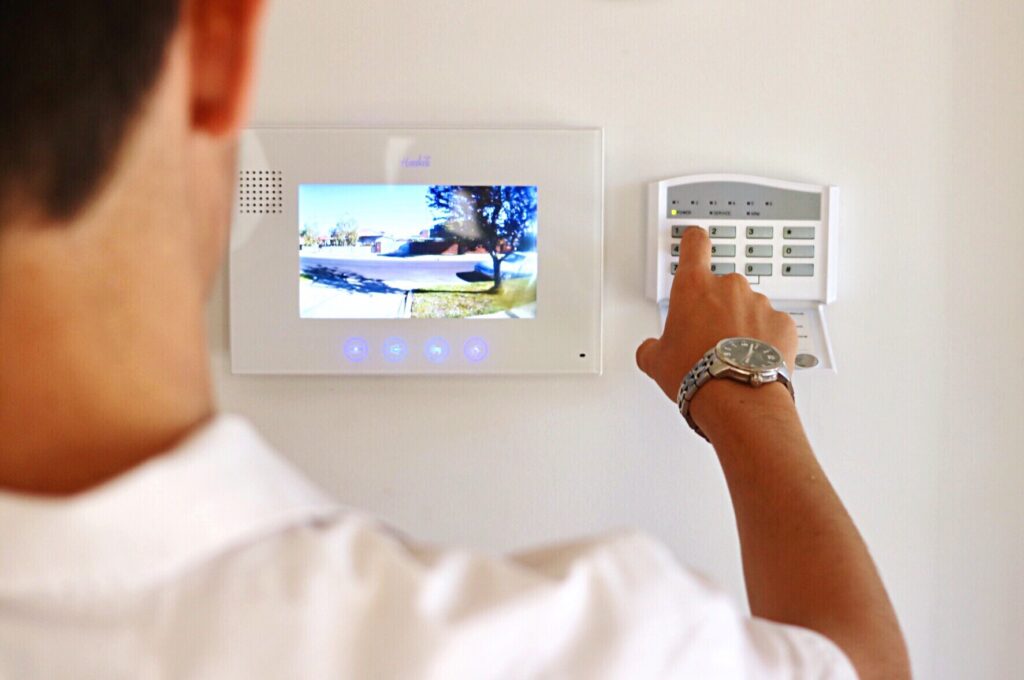 A smart security system is the best line of defense against potential burglars and criminals because it can be customized to provide you with the highest level of security possible. Burglars are always on the lookout for easy targets, and seeing that your home is equipped with a smart security system might be enough to deter them.
Smart home security systems usually include Wi-Fi-connected security cameras, high-quality smart door and window locks, as well as motion and light sensors. Note that you can also add motorized blinds and duress buttons to your home security package.
Not only does a smart home security system record and monitor what's happening in real-time around your house, but it'll also allow you to control your home remotely from your phone. Besides, this kind of system can also conveniently be set up so that you receive a notification if something unusual happens.
What's more, as discussed before, some systems allow you to link your motion detectors to your smart lights. This means that you can program your home security device so that the lights switch on if movement is detected around or in the house.
As an extra tip, make sure to position your surveillance cameras high enough so that burglars can't easily reach them.
A complete smart security system will protect your home, help your tenants feel safe, and ultimately reduce your vacancy rate. And believe us, your renters will appreciate your commitment to ensuring their safety.
So, while a well-built system can be costly, it's a fantastic asset to attract long-term, high-quality tenants.
Hire A Honolulu Property Manager
An experienced Honolulu property manager will be able to advise you on the best way to secure your home with modern technology while leveraging digital means to source high-quality tenants for you.
After all, selecting the wrong tenants could cost you a lot. That's because if they don't look after your property properly, you may have to fork out thousands in repairs. Therefore, while protecting your home from criminals is important, so is finding renters who will look after it.
At Agency Rentals, we're passionate about helping property investors find high-quality tenants and maximize their ROI. And this includes advising them on rent, screening process, upgrades, and even security systems to keep burglars away. So, if you'd like to discuss how we can help you in your real estate investment journey, please get in touch. We'd love to help!
More to read: