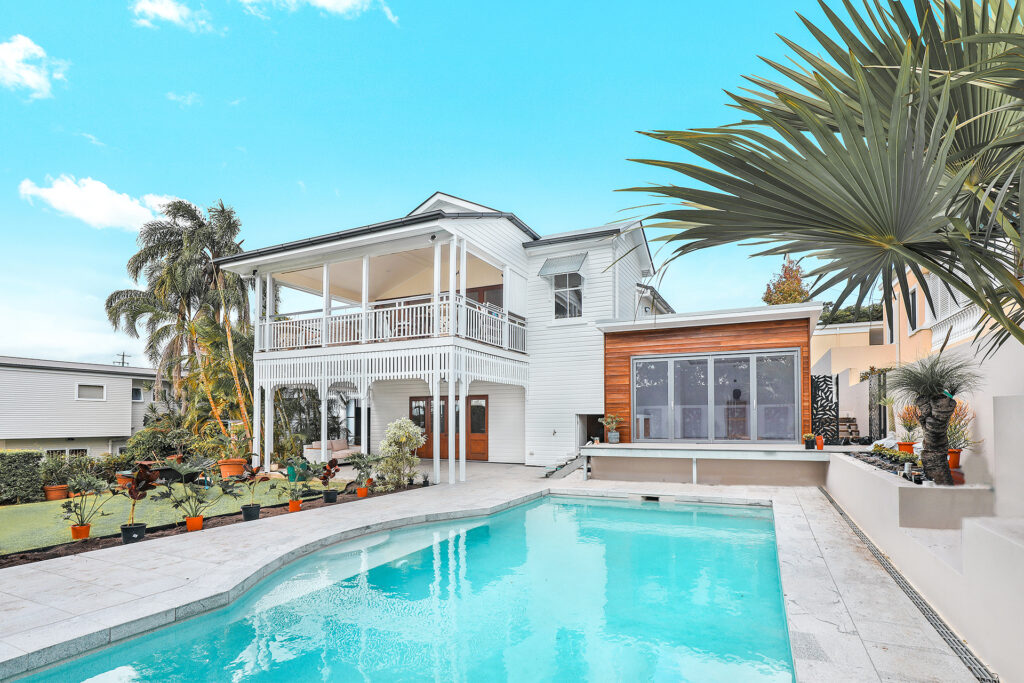 Best Property Upgrades To Boost Your ROI
As a property investor looking to rent out their property and maximize their ROI, undertaking renovations might seem counterintuitive.
After all, it means investing in materials and labor as well as absorbing the cost of an empty property for the duration of the renovation work.
Yet, certain upgrades can allow you to significantly increase your rent while boosting the value of your home.
Wondering which ones?
Here's a round-up of the top five property upgrades that will boost your property's value and improve your rental yield.
1. Create A Home Office Space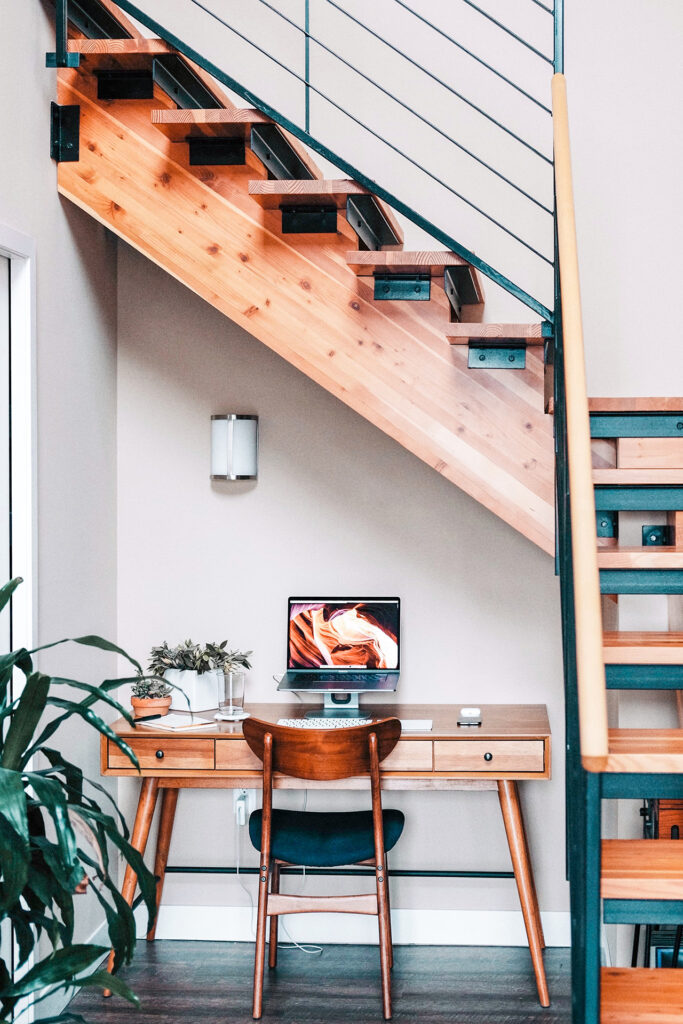 Over the last decade, the number of people working from home has increased by a whopping 159%!
Boosted by the pandemic and strict lockdown measures, the trend is now driven by increased workplace-related stress and the quest for a better work-life balance. And with 65% of employees wanting to work from home full-time and 20% of companies being completely remote globally, flexible working is here to stay.
So, it's only natural that renters are looking at bigger homes or are at least favoring properties that feature a home office space. And landlords that can adapt to this rising need will stand out from the competition and be better placed to increase their rent, thus boosting their ROI in the process.
But creating a home office space in your investment property isn't only an asset to drive your rent. It can also increase the resale value of your investment property. In fact, a study revealed that a home office could increase the resale value of a home by up to $10,000.
Whether you convert unutilized space under a staircase, turn a closet into a foldable desk, or transform the attic into a spacious office space, adding a home office area to your property is one of the easiest and most effective ways to improve your ROI these days.
2. Finish Your Basement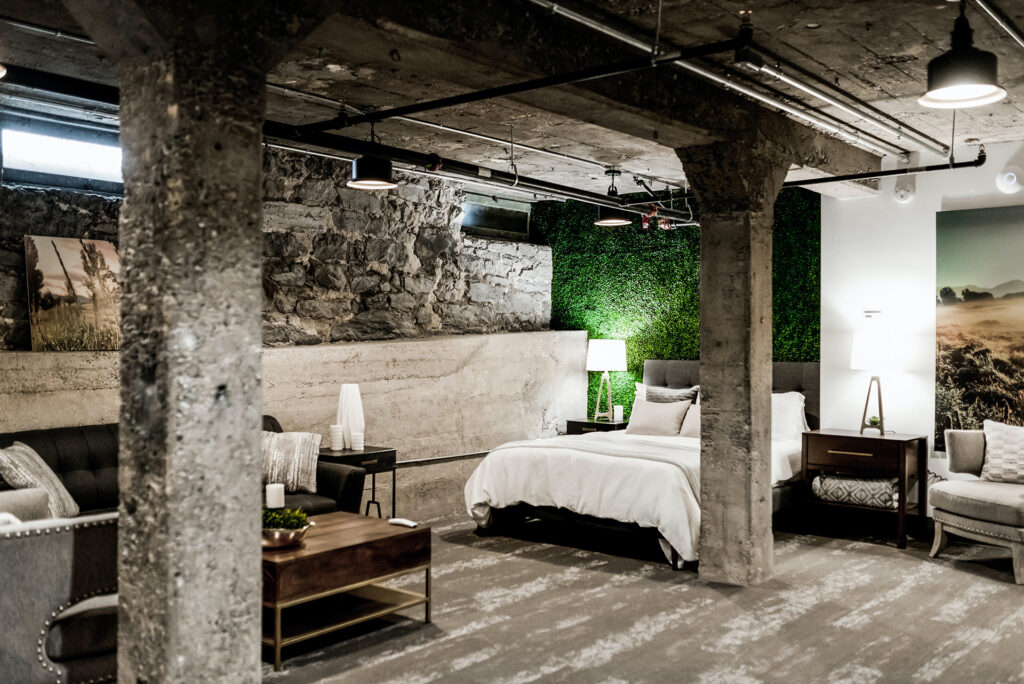 Does your investment property have a basement?
Basements are unfortunately often overlooked by property owners and tend to be underused.
Yet, research shows that a finished basement can increase your return on investment by up to 75%!
And although finished basements don't typically count when calculating the square footage of a property, buyers or renters will appreciate this additional space they'll be able to use as they see fit. Finishing the basement provides prospective buyers or renters with a blank canvas for them to turn into whatever they've always wanted to have.
This could be used as extra storage space, a playroom for the kids, a man cave, an extra guest bedroom, or a spacious home office.
3. Create An Open Plan Kitchen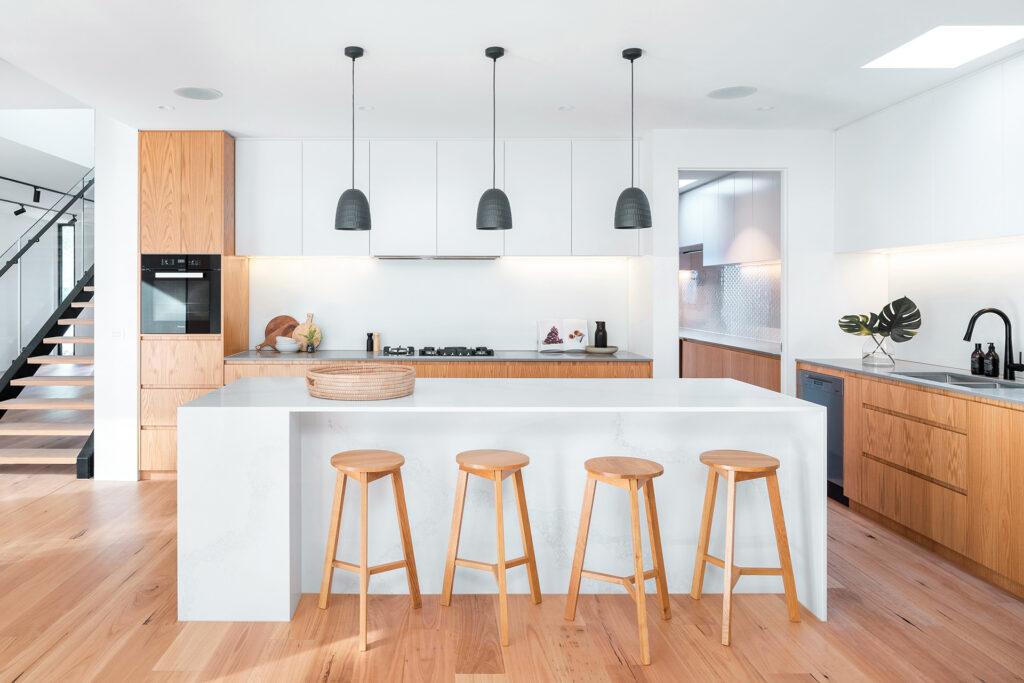 Did you know that 85% of prospective buyers look for an open plan kitchen when inspecting properties? This explains why homes featuring open plan layouts increase in value by up to 7.4% a year.
That's right.
Open plan kitchens are still in and are, in fact, one of the most sought-after features for families looking to spend time together and individuals looking to entertain.
The kitchen is the soul of a home as food brings everyone together at the end of a long day and allows families and friends to share stories and experiences and create memories. That's why these days, renters and buyers are looking for spaces that seamlessly blend the kitchen, dining room, and family room.
So, if your property has a separate kitchen, it could be worth investing in a kitchen renovation to open up the layout.
4. Build A Swimming Pool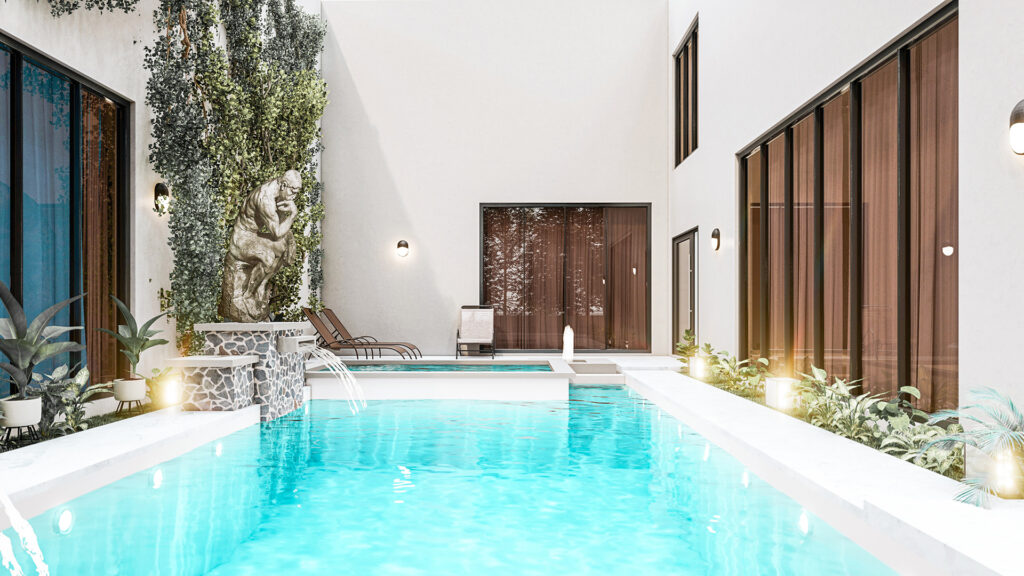 If your property features a bit of land and you're on the fence about building a pool, know that the ROI of adding a pool to a property has increased by 69% since the beginning of the pandemic.
With the increase of remote working, people spend more time at home and are therefore looking for extra amenities such as pools and hot tubs, which can provide a welcome backyard escape after a long day working. This means that including a pool in your property listing will help you attract higher-quality long-term tenants who will be ready to pay more to enjoy it, thus boosting your ROI.
Besides, not only is a swimming pool a desirable amenity for tenants, but it can also enhance the curb appeal of your property, making it more attractive to prospective buyers too. And as a matter of fact, a study revealed that building a swimming pool can increase the resale value of your investment property by over $27,000.
5. Install Hardwood Floors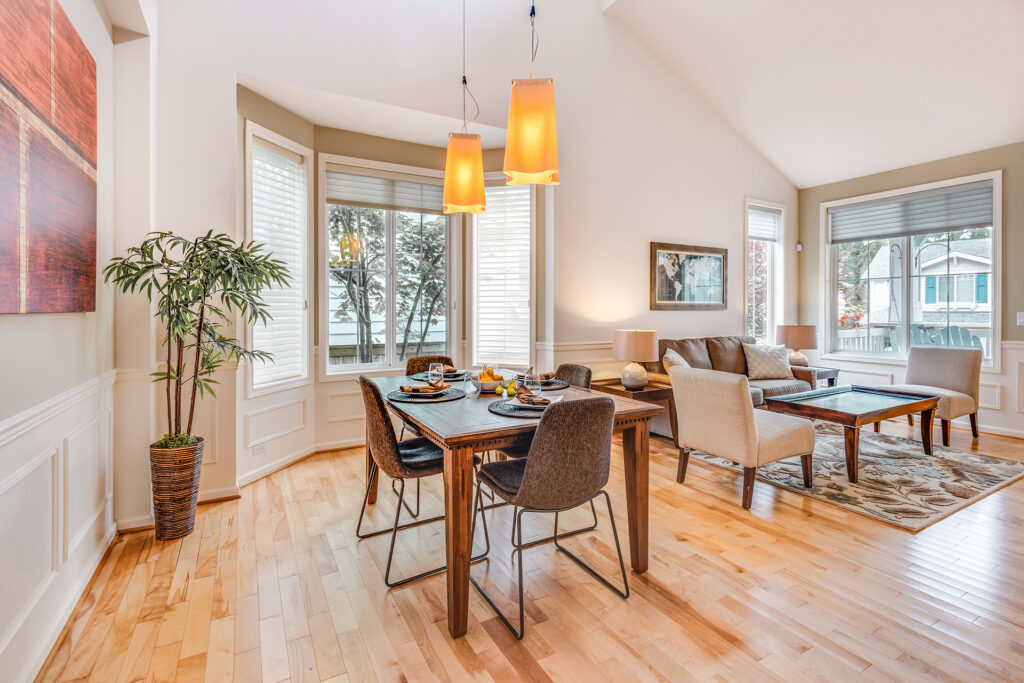 According to experts, replacing your old carpet with beautiful hardwood floors or painting and refinishing the existing flooring could improve your ROI by up to 70%.
What's more, a survey revealed that most buyers are ready to pay more for a home that features hardwood flooring, highlighting the importance of upgrading your floors if you want to improve the resale value of your home.
But it's not just buyers that love hardwood floors.
Due to the rise of certain conditions such as allergies and asthma and their easy-to-clean nature, renters also prefer wooden floors as opposed to carpet in their home.
The truth is that hardwood floors are both functional and aesthetically appealing and first impressions count when a prospective renter or buyer enters a home. Beautiful hardwood floors will greatly impact how they perceive your investment property and how much they're ready to pay for it.
Hire A Honolulu Property Management Agency To Boost Your ROI
While some key upgrades can help you yield higher rent, so will working with professionals.
Experienced Honolulu property managers have in-depth knowledge of the local market. Leaning on their expertise, they'll be able to help you advertise your property and attract high-quality tenants.
At Agency Rentals, we've been helping property investors like you maximize their return on investment for years. Our team of highly experienced Honolulu property managers can advise you on the best upgrades to increase your ROI and help you source quality and long-term tenants. So, if you need help renting your investment property, don't hesitate to get in touch. We'd love to help!
More to read: